Event Details
Members and invited guests are welcome to come see 3 exciting new companies seeking funding and to discuss progress on accelerating the growth of the tech ecosystem in MT.
This month's presenting companies include:
ETrack - using sensors, IoT, and machine learning to accurately predict maintenance requirements on all makes/models/years of heavy equipment.
Gryphon - next-generation home network routers with security based in the router to reduce vulnerabilities from IoT bulbs, thermostats, etc., PLUS best-in-class family protection software.
Company C - TBD
Attendance is free for Members. Guests of Members are welcome to attend and participate, but only Members can make investments and vote. If you are not a member but would like to attend, please contact us for further information.
Update on prior investments - 5 minutes
Group admin - 5 minutes
ETrack presentation - 25 minutes including Q&A
Gryphon presentation - 25 minutes including Q&A
Company C presentation - 25 minutes including Q&A
Angel discussion of company presentations - 20 minutes
Angel discussion of tech ecosystem strategies - 30 minutes
Wrap up
Quick Summary:
Heavy equipment asset management is costly and complex. Broken equipment causes expensive downtime, reducing revenue and productivity. Safety is a key issue. Reactive repair costs up to 10 times more than pro-active repair. Operators have assets of different ages, brands, types, and technology levels, complicating asset management. Service providers have high technician turnover and shortages, and seldom have the right parts on hand leading to long repair lead times and additional downtime.
E-Track uses IoT to transform heavy equipment management. Real time predictive alerts use AI and machine learning to eliminate downtime, increase productivity, and reduce repair costs by 25%. Actionable reports give critical insights on topics ranging from utilization to safety, enabling strategic and operational decisions for capital and people. A unified solution works for rolling stock and stationary equipment of differing brands, ages, types and technology levels, simplifying asset management and training for companies using mixed fleets. Heavy equipment repair is nearly $150 Billion globally and growing, with over a hundred-million of assets in use. eTrack promises to improve productivity, disrupting large segments of the repair and asset tracking market.
The company has several contracts with customers already on the order of $200k in revenue run-rate. There are several large client contracts under discussion.
Unique Solution:
eTrack uses a combination of sensors (vibration, pressure, temperature, gyroscopic) combined to feed data into advanced algorithms that predict maintenance requirements based on equipment type, manufacturer, age, and usage. Their approach involves a simple non-invasive installation requiring less than one-hour per machine. The ability to support the full variety of equipment types and ages provides users with superior solutions vs OEM offerings. Over time, customer data continuity improves the quality of insights, creating loss of value if switching.
Investment Details:
The company is seeking $1.5M on a $8M pre-$ valuation in a preferred share offering. They expect this capital to provide 18 months of runway, after which they expect a $2M A round to scale out selling and marketing and reach cashflow positive. The deal has been led by Arizona Tech Investors who have shared their DD. The management team has strong experience and requisite technical expertise.
Quick Summary:
Gryphon is a next-generation wireless network security company that differentiates on the basis of being a cloud-based smart network with excellent parental controls. Their router hardware provides advanced mesh networking to cover the entire home/office easily with fast data speeds. But the differentiation is that they flip the conventional network security model of installing security software on pc's and mobile devices and instead embed best-in-class security software on the home or office network to protect all the connected devices. This is expected to become more necessary as networks expand beyond just PCs and mobile devices to include dozens of IoT devices, each of which introduce points of vulnerability to every other device on the network. The company has several patents around this cloud-based network-based security and deep expertise with successful products previously.
The economic model is recurring revenue SaaS with an initial hardware sale. The initial hardware price of $249 includes two routers and a full year of protection. This price is competitive with alternatives offering comparable mesh networking (e.g. Norton Core; Linksys; Orbi; etc.). After that, cloud-based protection from malware continues at $7.99/month.
The company sold over 4000 wireless home and SMB networking systems via Amazon and direct e-commerce in 2018 and booked $1M+ revenue in past 12 months. In 2019, the company has expanded ecommerce channels (BestBuy.com; Walmart.com; others) and is building out additional channels with initial orders from HSN already booked. 2019 forecast is for $3.9M revenue. They also recently signed an exclusive software licensing agreement with Smith Micro, one of the leading providers of networking equipment to wireless carriers which will embed Gryphon software inside all 5G network hardware the Smith provides to Verizon, AT&T, T-Mobile, and others. This opens a significant revenue growth opportunity for Gryphon. There are multiple exit vectors and attractive exit comps.
Investment Details:
Frontier Fund 3 and several FA members invested in the company's convertible note round in August of 2018 with a $6.5M cap which will convert in this round. The company is now raising $3M on a (maximum – subject to negotiation) $12.95M pre-$ valuation in a preferred share offering to ramp up sales and marketing activities. ~$2M is already committed. Post-$ after this round will be ~$15.9M including $2.4M of converting notes. They expect this capital to provide 12-18 months of runway, after which they expect a $3-5M A round to scale to reach cashflow positive. The deal has been led by Tech Coast Angels and Arizona Tech Investors who have previously shared their DD. The management team has strong experience and requisite technical expertise.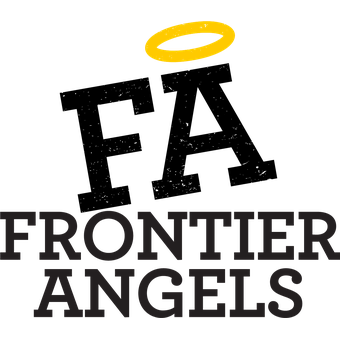 Springhill Suites 1601 E Baxter Ln, Bozeman, MT 59715, USA