Event Details
Members and invited guests are welcome to come see 3 exciting new companies seeking funding and to hear updates from companies in the group portfolio. This month, we're pleased to present the winning companies from the 2019 Early Stage MT Statewide Showcase"
Vision Aerial
Dugal Health
Charmed
Attendance is free for Members. Guests of Members are welcome to attend and participate, but only Members can make investments and vote. If you are not a member but would like to attend, please contact us for further information.
Update on prior investments - 10 minutes
Vision Aerial presentation - 25 minutes including Q&A
Dugal Health presentation - 25 minutes including Q&A
Charmed presentation - 25 minutes including Q&A
Angel discussion of company presentations - 30 minutes
Member Business - 10 minutes
Wrap up
Vision Aerial is building drones specifically designed for infrastructure inspection. Their drones are used to dramatically lower the costs and risks of sending humans to inspect bridges, cell towers, wind turbines, and other remote assets. Their unique value lies in the way they have engineered their drones to fly faster, farther, and carry heavier payloads (e.g. cameras, infrared, lidar, etc.) even during adverse weather conditions. They received a positive boost recently when the department of interior followed defense department guidelines prohibiting the use of drones manufactured in China, unlocking substantial demand for domestic producers. The company is forecasting a big jump in revenue for 2020 (from ~$200k to over $3M) with financing to accept larger orders.
Dugal Health has created a simple app-based tool to help children and adults with Type 1 diabetes better track the relationships between food/lifestyle and blood glucose, leading to more timely and accurate insulin dosing and a corresponding reduction in life-threatening insulin crashes and hospitalizations. The company has significant expert insight into this marketplace and has been refining their tools in concert with Juvenile Diabetes Foundation and other leading T1D research organizations. They have been building a beta test group of users providing feedback on the tools and gathering initial data sets.
Online dating has long since moved from the fringes to become the dominant way singles meet. With the ascendency of Match.com, Tinder, Bumble, and other dating platforms, millions of consumers are reporting a new form of "digital anxiety" where two parties who have never met are having a high-stakes interaction over an app. One wrong response can quickly end an otherwise promising romantic opportunity. Charmed helps with a tool that plugs into the main dating apps and allows users to instantly engage their friends to help them be the best version of themselves online. Or daters can ask for help from a relationship expert for a nominal fee. For those who are long-married, it's hard to understand just how important and timely this service can be to millions of young (and not-so-young) singles who are willing to pay for some advise on how to say the right thing at the right time.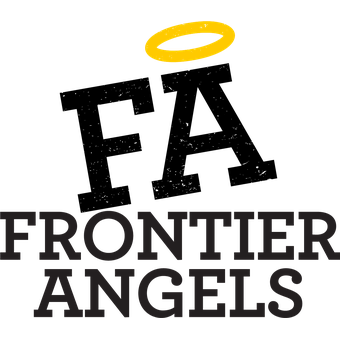 27 N 27th St #2200, Billings, MT 59101, USA