Event Details
Members and invited guests are welcome to come see 3 exciting new companies seeking funding and to discuss progress on accelerating the growth of the tech ecosystem in MT.

This month's presenting companies include:
Roomored - a next generation technology that homebuilders use to let buyers choose their finishes (tile, lighting, flooring, cabinets, etc.) online in a stunningly attractive and easy-to-use interface, thereby eliminating the costs of design centers and consultants.
GeoVisual - an Ag-tech analytics company using advanced photographic imaging and machine learning to forecast crop yields early and provide growers with 10-30% improvements in profits
Superior Traffic - UPDATE - Jeff will provide an update on the business and the status of getting the financing in place.
Next Step Training Technologies - A brief update from Chris Hedrick, CEO of Bozeman-based Next Step, one of our Fund's portfolio companies.
Attendance is free for Members. Guests of Members are welcome to attend and participate, but only Members can make investments and vote. If you are not a member but would like to attend, please contact us for further information.
Update on prior investments - 5 minutes
Group admin - 5 minutes
Roomored presentation - 25 minutes including Q&A
GeoVisual presentation - 25 minutes including Q&A
Superior Traffic Update - 15 minutes including Q&A
Next Step Update - 10 minutes
Angel discussion of company presentations - 20 minutes
Angel discussion of tech ecosystem strategies - 20 minutes
Wrap up
Quick Summary:
Roomored lets homebuilders save money on model homes, design centers, and expensive "design consultants" by providing an intuitive, high-quality digital experience to enable home buyers to select their finishings (lighting, cabinets, tile, fixtures, carpet, etc.) online via browser. The user experience is outstanding and offers builders the ability to offer many more options than they could previously accommodate in a showroom/model home. They license their software to builders on a $-per-floorplan basis, and then upload the options via technical drawings from manufacturers and render them at click in a way that gives the buyer the sensation of being inside the actual room long before the home is built.
Unique Solution:
The competitive advantage Roomored has engineered lies in using video game technology platforms to render the superior experience vs. the less effective methods of image scanning or CAD/CAM. The result is a smooth, intuitive interface that is finally good enough to eliminate the need for the costly design centers. The technology is open-source, but the team has spent over 2 years now perfecting their unique integration techniques which they closely guard as trade secrets. They maintain a large (and growing) database of design materials and floor plans, which creates a commercial barrier-to-entry as each new component is added via an innovative mapping technology and builders pay to upload new plans and finishes. They are presently on contract with 12 of the top 30 builders in the US. ARR bookings for 2019 are already over $300k and the company is projecting to reach $1.6M in ARR by YE 2019 just by expanding pilot programs already underway. The team is strong technically and operationally, and needs to add selling and marketing competencies. Relationships in the home builder community are also strong. The company has several viable exit pathways.
Investment Details:
The company is nearing completion of preferred share offering for a $2M Seed round on a $5M pre-$ valuation. Shares have a 1x liquidation preference, non-participating. The deal is led by Central Texas Angel Network (CTAN), with participation by Irish Angels (of South Bend IN) and multiple other reputable angel groups and will close in the next 6-8 weeks, likely over-subscribed. CTAN and Irish have shared DD summaries, which can be found in the Roomored Group page. Primary uses of funds are to scale sales and marketing capabilities as well as to continue further product development. They do not anticipate needing additional capital.
Quick Summary:
GeoVisual is combining drones, cameras, sensors, and analytics to provide growers with predictive insight into crop yields, ensuring they can meet their contractual commitments to grocers seeking a steady supply of fresh produce. They can accurately forecast the expected number of units meeting size/color/quality requirements from each acre and provide intervention warnings when draught, disease, or insects pose a threat. This allows the grower to decide early to allow the crop to mature and bring it to market, or to plow it under and avoid the #1 cost – harvesting – if the wholesale value is projected to be below profitable threshold. The result is a substantial improvement in efficiency and profitability for growers. The solution has already been proven effective with lettuce and early tests on other crops are generating positive technical validation results. Growers pay GeoVisual on a pre-acre covered basis.
Unique Solution:
GeoVisual uniquely integrates the right drone with the right camera/gimbal and the right sensors to capture rich photographic data and then apply machine learning to detect the quantity and health of the plants, followed by proprietary analytics to project the likely yield-to-market. Drones fly over several times during the lifecycle of the crop. Data is captured on a memory card, then uploaded to the cloud for analytics and reporting application access on desktop or mobile devices. The company has contracts with 3 of the 12 major lettuce growers already for 2019… two pilot tests and one larger expansion. Conversations with several others are ongoing. Booked revenue for 2019 is $220k. The company is projecting $750k for 2019 in total and $8M+ by 2021, assuming they can add two additional crop-types to their platform. The team has strong technical, operational, and financial competencies, and they have surrounded themselves with a strong BoD and very well connected/respected advisory board. One other key factor is that in this industry sector the number of large growers is measured in the dozens, not the hundreds. Thus sales and marketing costs should remain fairly low.
Investment Details:
The company is seeking $500k on a $5.9M pre-$ valuation in a preferred share offering. The deal has been led by Rockies Venture Club, and several of the insiders here are RVC members themselves. Management has been very capital efficient, raising <$1.5M in non-dilutive grant funding thus far. Primary uses of funds are to further product development and fund operating expenses while customers pilot test the solution.
Quick Summary:
Superior Traffic has developed GPS- and mobile-enabled traffic signals for construction zones that provide low-cost, fully-automated options with enhanced worker safety and better driver experience. Their signals are rented on a daily basis; towed into position with any pickup; connected to the operations monitoring center in Missoula; programmed; and then returned to the equipment distribution yard when the project is completed. Project managers can re-program hourly or daily as needed when conditions change, and operate in fully automated mode or in manual control mode. The company has patented the intelligence and network connectivity of these signals. They are expecting to do $2.8M to $3.2M in revenue in 2018 from several dozen customers servicing ONLY MT, ID, and a small portion of WA. The opportunity to scale to national and international distribution could be substantial. The estimated market size opportunity in the US alone is over $700M annually. Exit would most likely be to a national construction/engineering firm or potentially by IPO.
Unique Solution:
Superior's patented signals eliminate the need for "flaggers" (humans holding STOP/SLOW signs) who are increasingly at risk in an era of distracted driving. So contractors can create a safer work site and lower insurance and labor costs. Plus they permit variable programming to dynamically adapt to traffic conditions, all while providing more information to drivers to ease frustrations associated with delays. The Operations Center can monitor the site 24x7 for problems and assist with emergency services vehicle access as needed on a moment's notice.
Investment Details:
The company is seeking $2M in a preferred share offering with a $14M pre-$ valuation. Terms are being finalized, but the expectation is for a 1x preference and standard minority shareholder rights. Governance is still TBD as they seek a lead investor. Primary uses of these funds are for sales and marketing expansion, NOT working capital. The company should be able to finance subsequent growth with traditional debt financing as cashflows expand.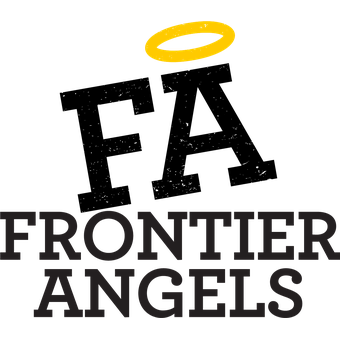 Springhill Suites 1601 E Baxter Ln, Bozeman, MT 59715, USA