Event Details
Members and invited guests are welcome to come see 3 exciting new companies seeking funding and to discuss progress on accelerating the growth of the tech ecosystem in MT.
This month's presenting companies include:
Midas Education - an education software company lowering costs of better data management and user experience for K-12 school systems.
Onboard Dynamics - unique solutions to enable rapid expansion of commercial fleet conversions from diesel/gasoline to natural gas with very favorable economic benefits.
Flashback Technologies - advanced machine learning tools to accurately predict the onset of shock, sepsis, heat stroke, and other dangerous conditions up to 10 minutes before they become critical, allowing for proactive intervention and saving lives and substantial costs.
Attendance is free for Members. Guests of Members are welcome to attend and participate, but only Members can make investments and vote. If you are not a member but would like to attend, please contact us for further information.
Update on prior investments - 5 minutes
Group admin - 5 minutes
Midas Education presentation - 25 minutes including Q&A
Onboard Dynamics presentation - 25 minutes including Q&A
Flashback Technologies presentation - 25 minutes including Q&A
Angel discussion of company presentations - 20 minutes
Angel discussion of investment in a volatile economy - 20 minutes
Wrap up
Quick Summary:
In an attempt to adapt to evolving needs of students, parents, administrators, and state regulators, school districts have become increasingly dependent on software solutions comprised of fragile integrations of many "point solutions" which each provide parts of the necessary feature set. These cobbled solutions have increasing reliability challenges, data "jails", and annual licensing and maintenance costs are rising fast in budget environments that are already strained in most communities. Midas has spent the past 8 years building a single fully-integrated, mobile-first software solution designed to deliver all the material customer needs while costing less to license and far less to maintain. The company has invested over $2M in software development already (including $1.5M from the founder and her family) leading to a mature product far beyond MVP stage. They had ~$400k in revenue in 2018 with $2M+ of ARR booked for 2019 from school districts in 10 states including CA, UT, and NV and is seeking financing to accelerate growth. They expect to be cashflow positive in 2019.
Unique Solution:
Midas' competitive advantage is in the breadth of functionality offered in a single integrated platform, the simplified user training, the increased data accessibility, stronger security management, and lower maintenance costs associated with that integration. They have a modular approach that lets them "land" by selling just a few core modules that meet the most pressing needs, and then "expand" to cover more of the functional needs quickly and with low up-front financial or organizational costs.
Investment Details:
The company is seeking $2M for preferred stock with a pre-$ valuation of $6.75M. The deal has no single lead but was referred to us by Tech Coast Angels OC (performing diligence) and the ACE fund. Note this is an LLC structure investment, so not yet eligible for 1244 QSBS tax benefits. The team is highly competent and experienced. The founder has invested 8 years and $700k of her own money thus far.
Some possible questions to ask:
What were your initial revenue forecasts going into 2018 and how/why did those change to get to your actual ~$400k in 2018 revenue?
Who do you engage with first when trying to develop a new school district relationship?
How long is your sales cycle?
What experience do you have with successfully "expanding" after you "land"
When prospects say "no", what are the most common reasons?
Quick Summary:
OnBoard Dynamics (OBD) is making it possible for the first time for fleet managers (school buses, garbage trucks, delivery fleets) to run vehicles on liquid natural gas (LNG) without having to make significant capital improvements to their physical plant. Fleet managers would like to convert from Diesel to LNG for the cost reductions in fuel-costs-per-mile and to capitalize on substantial regulatory incentives/avoid penalties. The market for LNG fueling stations is growing rapidly, but the significant real estate and capital costs required are creating the bottleneck leading fleet managers searching for on-site options. Historically however this has involved having to invest in large-scale LNG storage, compression, and pumping systems that cost $00,000s to acquire and site properly, which negates much of the expected fuel cost savings and raises liability costs. OBD has reduced the cost by 50% to 90%.
Unique Solution:
OBD's patented innovation in the design of its tow-in compressor unit (built with over $6M in non-dilutive grant funding from ARPA-E) allow it to hook up to any gas line already in place (standard heating/cooking lines) and safely compress gas for vehicle fueling. Units are available in multiple sizes for different volume needs. They cost $180k+ but save $2-$3/gasoline-gallon-equivalent (GGE) for payback periods of < 1 year for moderate volume users. Alternatively, OBD can lease units or charge customers a variable fee per GGE in a Gas-as-a-Service model. They have sold units to school bus co's in CA as well as SoCal Gas and are in contract to with Waste Management. The company has revenue from the first few units sold (at full price) and expects $1M revenue in Q1'19 and to be cashflow positive by YE 2019. Exit options are national fleet operators, LNG providers, major oil distribution companies, and public utilities.
Investment Details:
The company is seeking $2.5M in convertible notes with ~$2M already subscribed. $6M cap; 20% discount; 8% interest; 12-month maturity. The deal has no single lead, but has $200k+ participation by multiple credible groups including AoA, Portland Seed Fund, Sierra Angels, and Golden Seeds (who provided DD summary in the Group page). Primary uses of funds are to scale sales and marketing capabilities as well as to continue further product development. The team is highly competent and experienced.
Some possible questions to ask:
Where will units be manufactured? How complex/fragile is the manufacturing supply chain?
Where is the "payback zone" where disparity between diesel and LNG costs make this an attractive solution?
What trigger will convert this note? How much more funding will you need and when?
Quick Summary:
Flashback is a company spun-out of the University of Colorado marketing a medical device for trauma responders that accurately predicts patient shock 5-10 minutes in advance, helping to identify blood loss or blood volume declines before the patient goes into shock. There are multiple use cases in military and civilian applications where better patient assessment can allow the first responders to either accelerate or postpone more expensive transportation or intervention methods, leading to better medical outcomes and lower treatment costs. Their M1 device, first in a forthcoming line of products, just received FDA approval to market for monitoring vital signs in adults. Future devices leveraging the same technology platform will address pediatric markets, firefighter monitoring, as well as sepsis and other forms of physiological "crash" situations. They have paid pilots in market with special forces command of the military. Partnership sales channels are being developed in the military markets while direct sales efforts will be created to sell to civilian hospitals and first responders.
Unique Solution:
Flashback's has a unique and patent-pending approach to measuring very subtle changes in physiology (venal/arterial pressure waves) and applying proprietary algorithms to accurately predict the likelihood of a physiological "crash" due to blood volume loss, dehydration, or sepsis with enough lead time for responders to take actions to avoid these damaging (and often deadly) scenarios. The initial R&D was funded at UofC with $9M+ of non-dilutive funding from DoD research. The company believes it has much more than a "product" – but a "platform" for multiple devices.
Investment Details:
Seeking $750k Series A1 preferred shares with pre-$ valuation of ~$12M. Planning Series B late 2019 for $3-5M at $16M pre-$. Pacific Advantage Capital are the lead investors – Grant is the deal lead there. The team is very strong technically/clinically, and they have begun to develop sales team competency. However the company is actively recruiting for a CEO and CFO.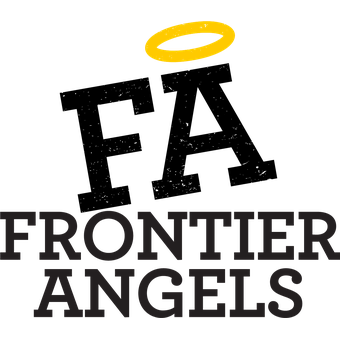 Springhill Suites 1601 E Baxter Ln, Bozeman, MT 59715, USA