Event Details
Members and invited guests are welcome to come see 3 exciting new companies seeking funding and to discuss progress of Frontier Fund 4.

This month's presenting companies include:
Sellhound - a current portfolio company seeking more capital for their growth in AI-driven app to improve efficiency and profit from selling second-hand merchandise online.
Authenticating.com - providing ultra-low cost initial ID verification and background checks so you know if you should spend $50-$150 more instead of guessing.
Blackhyve - a Montana-based company building software tools to help contractors more efficiently and profitably manage projects.
Attendance is free for Members. Guests of Members are welcome to attend and participate, but only Members can make investments and vote. If you are not a member but would like to attend, please contact us for further information.
Update on prior investments - 5 minutes
Sellhound presentation- 20 minutes including Q&A
Authenticating.com presentation - 20 minutes including Q&A
Blackhyve presentation - 20 minutes including Q&A
Angel discussion of company presentations - 20 minutes
Member Business - 30 minutes
Wrap up
Sellhound is an AI-driven app that helps people sell used merchandise online on EBay or dozens of other marketplaces. The Sellhound secret is the ability to recognize an item from just a few pictures, and then automatically recommend the ideal copy and price-point to maximize the probabiility of the item selling. With Sellhound, the time from start-to-listing is about 1 minute per item, compared with over 15 minutes per item in the customary approach. When you're selling multiple items online each day (as over 10 million Americans do), the time savings is VERY attractive. Sellhound is a current investment of Frontier Angels seeking a bridge round to a Seed-stage raise in May/June 2020.
Identity verification and background checks are necessities for many types of businesses from property rental to e-Notary to dog-walking and beyond. Unfortunately today's offerings cost $50 to $150 per background check with the vast majority of those coming back with no significant (negative) findings. Authenticating.com has developed the ability to provide initial ID verifications and background checks for $1 to tell you if there is any need to spend money to go deeper. They have developed a suite of APIs which they market to software developers on popular "plug-in" marketplaces (like Square, Quickbooks, etc.) and charge by volume of usage. The company has product on the street and is generating monthly recurring revenues and looking for capital to accelerate growth.
Blackhyve is a new Montana-based company providing tools to help contractors better plan and manage their projects to increase profitability and efficiency. They are an ESMT '19 company looking for their initial pre-Seed capital to further develop their product and expand their selling efforts.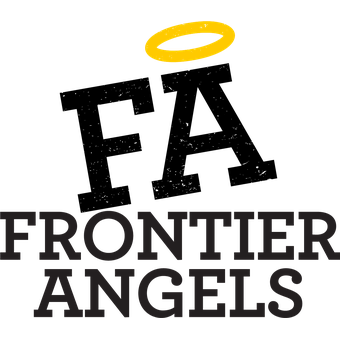 Springhill Suites 1601 Baxter Ln, Bozeman, MT 59715, USA