Event Details
Members and invited guests are welcome to come see 3 exciting new companies seeking funding and to discuss progress on accelerating the growth of the tech ecosystem in MT.

This month's presenting companies include:
KickFurther - a marketplace where niche marketers can get funding for inventory working capital and investors can profit by providing short-term capital.
CurvaFix - a medical device maker of a unique flexible pelvic fracture screw, coming back for a new funding round after successfully securing their 510k appovals.
LandTrust - a Bozeman-based start-up building a marketplace to match hunters/fishermen with private land owners for access.
Attendance is free for Members. Guests of Members are welcome to attend and participate, but only Members can make investments and vote. If you are not a member but would like to attend, please contact us for further information.
Update on prior investments - 5 minutes
KickFurther presentation - 20 minutes including Q&A
CurvaFix presentation - 20 minutes including Q&A
LandTrust presentation - 20 minutes including Q&A
Angel discussion of company presentations - 20 minutes
Special Guest - Smart IP questions to ask about potential investments - 15 minutes
Wrap up
KickFurther – Buffalo, NY
Presenters: Sean De Clercq - CEO
See relevant deal documents in the KickFurther group at www.Frontierangels.com
Quick Summary:
KickFurther provides a two-sided marketplace for niche-product marketers to finance inventory purchases and for investors looking for promising returns. Companies that market small brands looking to grow often have difficulty financing inventory to fill orders from customers or channel partners (retailers or wholesalers). They're too small for banks to provide the financing and put off by the high cost of financing offered by lenders like Kabbage, On-Deck, or Stripe. They need $25k to $250k to get the product manufactured and on the shelf or into the ecommerce fulfillment warehouse. KickFurther provides a platform where these manufacturers can list their campaign and investors can choose to finance part or all of the campaign in exchange for an attractive, risk-adjusted return. The software platform has been running in market in "MVP+" mode for over 4 years now and continuously improved. They have run over 500 "campaigns" on the platform since 2015 and provided over $30M of platform investments, generating over 18% annualized profits for investors after KickFurther takes both transaction fees from the marketers and success fees from investors. They have a young but talented management team backed by some experienced advisors and investors. They have a relatively low burn rate of ~$30k/month and run lean as they seek to optimize the right formula for customer acquisition and then scale. Recent marketing tests have shown positive acquisition cost outcomes.
Unique Solution:
KickFurther has created an innovative contract structure in which the investor provides cash to "pre-buy" the product at a discounted price and the marketer agrees to buy it back at a higher price/unit as inventory sells through. Thus KickFurther is not regulated as a lender making loans nor as a buyer of securities, and the platform is open to non-accredited investors. In fact, most campaigns "sell out" (e.g. investors take up the full campaign amount requested) within an hour of the listing going live. In addition, KickFurther has developed a proprietary underwriting methodology and scoring process to accurately risk-assess each campaign and identify the price point at which both the marketer and investors will connect. These trade secrets have been hard-won over hundreds of campaigns over several years.
Investment Details:
The company is in the final stage of closing a $1M convertible note with a $10M pre-$ valuation cap or a 10% discount. They are already raising their A round (into which this note would convert). The note is designed to convert within 12 months and concentrate on getting cost-per-acquisition into a profitable zone. They then expect a $2-3M A round to scale out selling and marketing and reach cashflow positive. After that, they believe the platform will grow organically sufficient to operate cash-flow positive.
Curvafix – Bellevue, WA
Presenter: Steve Dimmer, CEO
Quick Summary:
Orthopedic surgeons seeking to remedy pelvic fractures are limited today to traditional (straight) screws and plates. Each of these methods have significant limitations in their ability to properly maintain bone alignment due to the curved nature of the pelvic bones. Mis-aligned bones result in pain, instability, and immobility in patients. In addition, these traditional tools require invasive surgical procedures with substantial operating room and recovery times. Curvafix addresses these issues with a patented curved screw device and a less invasive surgical procedure, which combined are expected to improve patient outcomes, reduce procedure costs, and reduce recovery-related expenses.
The company recently secured their FDA 510k approval, and has lined up an impressive list of opinion-leading trauma surgeons to begin implanting the devices in patients. Much of the regulatory risks have thereby been mitigated. They are now applying for regulatory approvals in the EU and in Canada, but having an FDA approval should make those processes lower-risk. The big remaining question for the company will be acceptance and specification by trauma surgeons, who make the ultimate decisions about which devices they use.
The team is highly capable and experienced in bringing medical devices to market and driving exits. They are highly professional in investor communications and keep us well informed.
Unique Solution:
The Curvafix screw is a patented innovation consisting of a guide wire and a locking screw which uses tiny embedded cables to align the shape of the screw to the shape of the bone, thereby promising significant improvement in bone re-alignment. The company has exclusive commercial rights to patents covering the device and the installation tools in the US, Canada, western Europe, China, Japan, and Australia.
Investment Details:
The company is presently seeking a $1.5M bridge convertible note with an 18-month term, 20% discount or $11.5M valuation cap. The funds will be used to launch their human trial stage and ensure sufficient capital to either raise a B round to commercialize or find an attractive exit. The company's original presentation deck, the new term sheet, and an updated due diligence summary from a medical device expert partner of ours in Seattle are available in Curvafix Group Page. Exit opportunities will be to major medical device manufacturers.
LandTrust – Bozeman, MT
Presenter: Nic De Castro - CEO
See relevant deal documents in the LandTrust group at www.Frontierangels.com
Quick Summary:
LandTrust is launching a new platform to match hunters and fishermen with private landowners who are willing to lease access on a daily or short-term basis. The company takes a transaction fee from hunters and a % of the license fee from the landowner. Think Air BnB for sportsmen. The current state of the market is that transactions between parties are still done by email and check mailing (or cash), and as a result the inventory utilization for landowners is far from optimized. Likewise, hunters have very limited access to private lands as there is no efficient process for securing permission. The company is just now launching its v1 online platform and is working quickly to sign large corporate landowners (e.g. timber, paper, and energy companies) as well as owners of large tracts in the northwest region. The team has experience in digital marketing platforms and large-scale lead generation, but are new first-time founders just leaving corporate jobs for their first entrepreneurial venture. They have strong connections with the local teams at OnX Maps and MeatEater and hope to leverage those two companies' customer bases for fast launch of customer acquisition this fall. Exit vectors are likely to be to other firms seeking relationships with sportsmen. This is a very early stage deal with all attendant risks, but priced accordingly.
Unique Solution:
There is nothing inherently defensible about the concept, so the company is relying on a first-mover advantage to wrap up key commercial landowners and key large-tracts.
Investment Details:
The company is seeking $500k for preferred shares (standard 1x liquidation and minority rights) on a $2M pre-$ valuation. The funds will be used to acquire enterprise corporate landowners to list their properties and to test customer acquisition channels/costs. This company will definitely require more capital to fund sales and marketing and further product development, but they recognize the importance of running lean in this niche market. Lead investors include HNW individuals and one of the enterprise corporate landowners.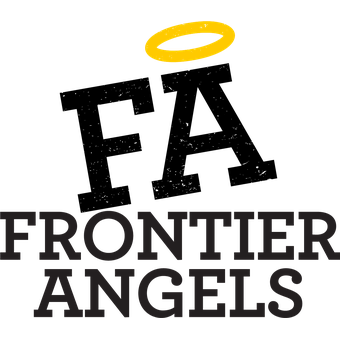 Petroleum Club - 27 N 27th St #2200, Billings, MT 59101, USA