Event Details
Members and invited guests are welcome to come see 3 exciting new companies seeking funding and to discuss new membership benefits and the forthcoming Frontier Fund 4.
This month's presenting companies include:
MagDrive
Nymbl Science
LandTrust
Attendance is free for Members. Guests of Members are welcome to attend and participate, but only Members can make investments and vote. If you are not a member but would like to attend, please contact us for further information.
Update on prior investments - 5 minutes
MagDrive presentation - 20 minutes including Q&A
Nymbl Science presentation - 20 minutes including Q&A
LandTrust discussion - 15 minutes including Q&A
Angel discussion of company presentations - 20 minutes
Introduction of new member benefits and Frontier Fund 4 - 30 minutes
Wrap up
Quick Summary:
"Fugitive Emissions" is what happens when harmful gases or liquids escape from a chemical or nuclear processing operation. It happens when gases escape around the stem of a valve, and all valves suffer some form of fugitive emissions. It's a significant problem in petro-chemicals, cryogenics, and nuclear power, amongst other operations, and is estimated to cost tens of billions of dollars annually in the US alone for the government mandated compliance testing, the valve maintenance, and the plant downtime costs when valves are leaking or need to be replaced. This adds up to annual costs in the millions of dollars for a plant operator where the average refinery (for example) uses anywhere between 20k and 500k valves.
Unique Solution:
MagDrive has a patented solution which seals the valve stem while permitting opening and closing through the use of magnetic alignment. MagDrive stops 100% of fugitive emissions according to recent testing of their product by the American Petroleum Institute. Their valve drive can be installed on top of nearly all common valves in use today to eliminate most of the costs of compliance and valve maintenance, and offers the additional benefit of requiring less expensive valve actuators due to the lower torque requirements of magnetic seals vs traditional "packed" seals.
The company has working products ready to install in a variety of applications. More product can be made in an average machine shop in just a few days. They have completed several major industry testing requirements and are beginning to commercialize their product for placement testing at major distributors and plant operators. They expect to be generating revenue within just the next few months. And the IP portfolio is reported to be robust and defensible.
Investment Details:
The company is seeking $2M on a $10M-$15M pre-$ valuation in a preferred share offering. They expect this capital to provide ~18 months of runway, after which they expect a $3-$5M A round to scale out distribution channel agreements and reach cashflow positive. This is a Montana deal and we would be asked to perform the due diligence and lead the deal if interested, so we would have the opportunity to negotiate terms. We would then syndicate the deal to other angel groups to help the company fill their financing needs for this round.
The exit opportunity is to sell the company to any of dozens of valve or pump manufacturers or distributors worldwide for a strategic multiple based on a strong IP portfolio.
The Opportunity
Falls among elderly people - primarily caused by loss of balance - are one of the biggest preventable healthcare costs today, with an estimated impact of $60B annually that is expected to double over the next 10 years. Health insurers and CMS (Medicare) are aggressively seeking effective ways to prevent falls to reduce claims costs. Clinical studies have shown that the incidence of these balance-related falls can be significantly reduced with therapy to help re-establish balance and muscle strength. Nymbl's studies show that combining physical therapy with cognitive activity at the same time accelerates the pace of balance improvement and significantly reduces the likelihood of a fall.
Unique Solution
Nymbl offers a digital balance improvement training program designed for seniors that can be used on any screen from mobile to tablet to large-screen TV. There are no sensors and NO wearables required, so no location data or streaming bandwidth necessary. Their unique technique is called "cognitive dual-tasking" – a method in which the brain is challenged with memory tasks at the same time the body is challenged with balance exercises. These challenges can be done by an individual in the privacy of their living room or by facilitated groups of people. After a baseline is established in a series of simple tests, the user data is captured to demonstrate progress over time and the exercises get progressively more challenging. Results are available in real time to the user and their trainer/coach/helper/care-giver. For a demo of the Nymbl system, see this website.
The company sells its system by subscription to Senior Living facilities and nursing homes. They have ~$200k in ARR already. They also are seeking to sell to private health insurance carriers and to Medicare, who in turn would then agree to reimburse their individual customers for subscription costs of Nymbl. Several major insurers are already collaborating on clinical trials designed to show the true potential for cost savings. The financial outlook calls for revenue growth to $10M+ ARR in 2022, with SaaS-like gross profits.
Deal Terms
The company is seeking $1.4M in Series Seed Preferred shares at a pre-$ valuation of $5.75M. Key milestones for this round relate primarily to achieving $1M ARR in commercial traction and successfully completing a clinical trial with Kaiser and other payers. The company anticipates needing a A round of approximately $3M sometime in late 2020 or early 2021. Rockies Venture Club (Denver) is leading the deal and terms are very industry standard with reasonable protections for investors.
There are multiple plausible exit vectors including:
Insurers – particularly "closed loop" systems like Kaiser
Large senior living facilities networks such as Brookdale, Holiday, and others.
Consumer electronics and wearables companies like Fitbit, Phillips, Etc.
Exit multiples on revenue should be 8x+ given the category.
Quick Summary:
LandTrust is launching a new platform to match hunters and fishermen with private landowners who are willing to lease access on a daily or short-term basis. The company takes a transaction fee from hunters and a % of the license fee from the landowner. Think Air BnB for sportsmen. The current state of the market is that transactions between parties are still done by email and check mailing (or cash), and as a result the inventory utilization for landowners is far from optimized. Likewise, hunters have very limited access to private lands as there is no efficient process for securing permission. The company is just now launching its v1 online platform and is working quickly to sign large corporate landowners (e.g. timber, paper, and energy companies) as well as owners of large tracts in the northwest region. The team has experience in digital marketing platforms and large-scale lead generation, but are new first-time founders just leaving corporate jobs for their first entrepreneurial venture. They have strong connections with the local teams at OnX Maps and MeatEater and hope to leverage those two companies' customer bases for fast launch of customer acquisition this fall. Exit vectors are likely to be to other firms seeking relationships with sportsmen. This is a very early stage deal with all attendant risks, but priced accordingly.
Unique Solution:
There is nothing inherently defensible about the concept, so the company is relying on a first-mover advantage to wrap up key commercial landowners and key large-tracts. However, since June 2019 the company has successfully secured access contracts for inventory on over 60 properties in 6 states, and has negotiated an access agreement with Weyerhauser to begin listing the company's land holdings on the LandTrust site. The website is ready for full product launch mid-September to be accompanied by the first experiments for customer acquisition.
Investment Details:
The company is seeking $500k for preferred shares (standard 1x liquidation and minority rights) on a $2M pre-$ valuation. They have so far received ~$200k. The funds will be used to acquire enterprise corporate landowners to list their properties and to test customer acquisition channels/costs. This company will definitely require more capital to fund sales and marketing and further product development, but they recognize the importance of running lean in this niche market. Lead investors include HNW individuals and one of the enterprise corporate landowners.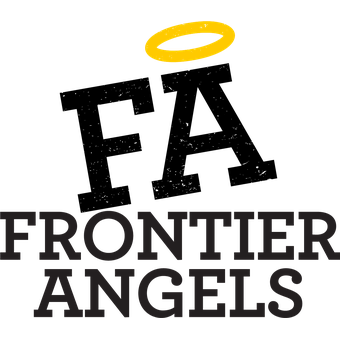 Springhill Suites 1601 E Baxter Ln, Bozeman, MT 59715, USA